Hotel Info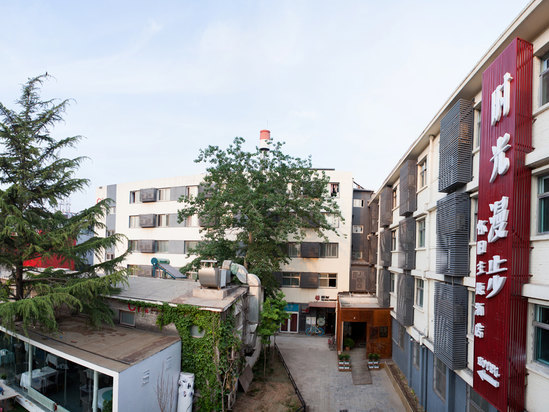 Nostalgia Hotel Beijing Yonghe Lama Temple
is located in Fangjia Hutong, Andingmen Inner Street, Dongcheng District, with convenient transportation. It is about 10 minutes' walk from Metro Line 5 Beixinqiao Station or Line 2 Yonghe Temple Station and Andingmen Station; with the Millennium Incense The Lama Temple and the Imperial College of the ancient high school are only a short walk away. It is within walking distance to Confucius Temple, Dai Street, Ditan Park, Nanluoguxiang, Central Drama Academy and Drum Tower Houhai Leisure Area. The bus can directly reach Tiananmen, Forbidden City, Wangfujing, Beihai, Gongwangfu, Tiantan and other scenic areas.
The hotel is about 10 minutes by taxi from the Airport Express Line and Dongzhimen Shopping District. It is about 20 minutes by taxi from the China International Exhibition Center (Old Hall), the Agricultural Exhibition Hall and Embassy District, Poly Building, Workers Stadium, and Sanlitun Bar. The hotel is about 20 minutes away from Beijing Traditional Chinese Medicine Hospital of Capital Medical University, Dongzhimen Hospital of Beijing University of Traditional Chinese Medicine, Beijing Jishuitan Hospital and Army General Hospital.
The hotel is based on the theme of nostalgia, with 75 guest rooms spread over three floors. It consists of three series: Walking Alleys, Wandering Memories and Strolling Childhood. Old elm solid wood furniture, dial phones, retro table lamps, enamel tea cups, and 75 very different hand-painted murals in the guest rooms, nostalgic elements infiltrate the hotel's design ideas in creative forms. Across an alley, a rare alley in an industrial park came into view, strolled for time, looking for memories, and Fang's No. 46 hospitality treats you leisurely.